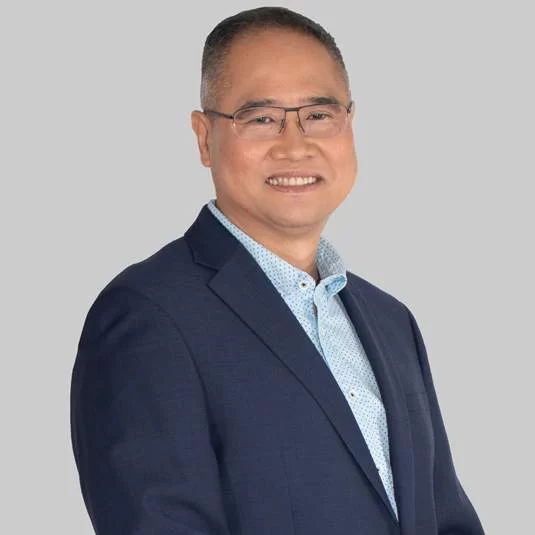 Children-At-risk Empowerment Association Singapore (CARE Singapore)
Dr John Tan is the founding President of Youth Work Association Singapore. He has over thirty years of experience working with youths as well as training and consulting with those who work with young people. Dr John is also the Vice-Chairperson of the Commonwealth Alliance of Youth Worker Associations. In his full-time capacity, he serves as the Executive Director of Children-At-Risk Empowerment Association, also known as CARE Singapore, a youth-serving charity which he helped found in 1997.
Dr John is also a Consulting Trainer with Applied Suicide Intervention Skills Training (ASIST) with LivingWorks Education. He has a passion for training and developing youths as well as those who are reaching out to youths-at-risk. He produces a podcast show "Every Youth Matters" available at www.drjohntan.com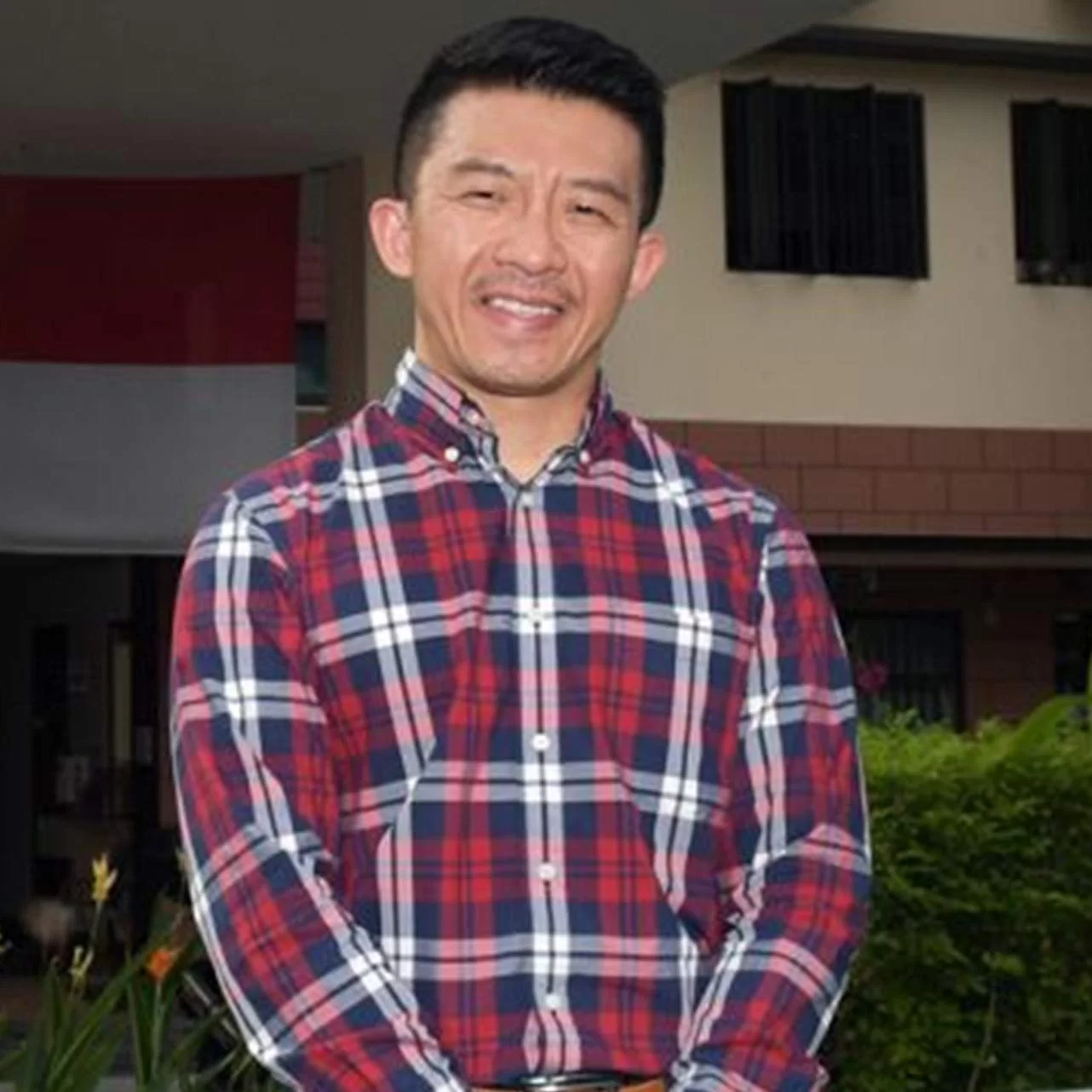 Dr Roland Yeow likes people to know him as a Youth Worker when he joined the social service sector in 2004. Since then, his passion continues to evolve into non-profit management and leadership. He is currently the Executive Director of Boys' Town. His vision for the social service sector includes key emphasis on strong organisational values, and to identify and develop people who care for others. He often quotes that "there is not enough to just have a good heart… In this sector, we need people with strong hearts!"
As an appointed Youth Work Mentor, Dr Roland sees his contribution in the following aspects:
Imparting his knowledge as mentor and coach to social service professionals
Involvement in various strategic taskforces and committees at national and sector levels in enhancing the capabilities of youth work
Bringing insights and passion to organise and align people toward a common goal and strive toward balancing the ideal and reality for the overall development of the social service sector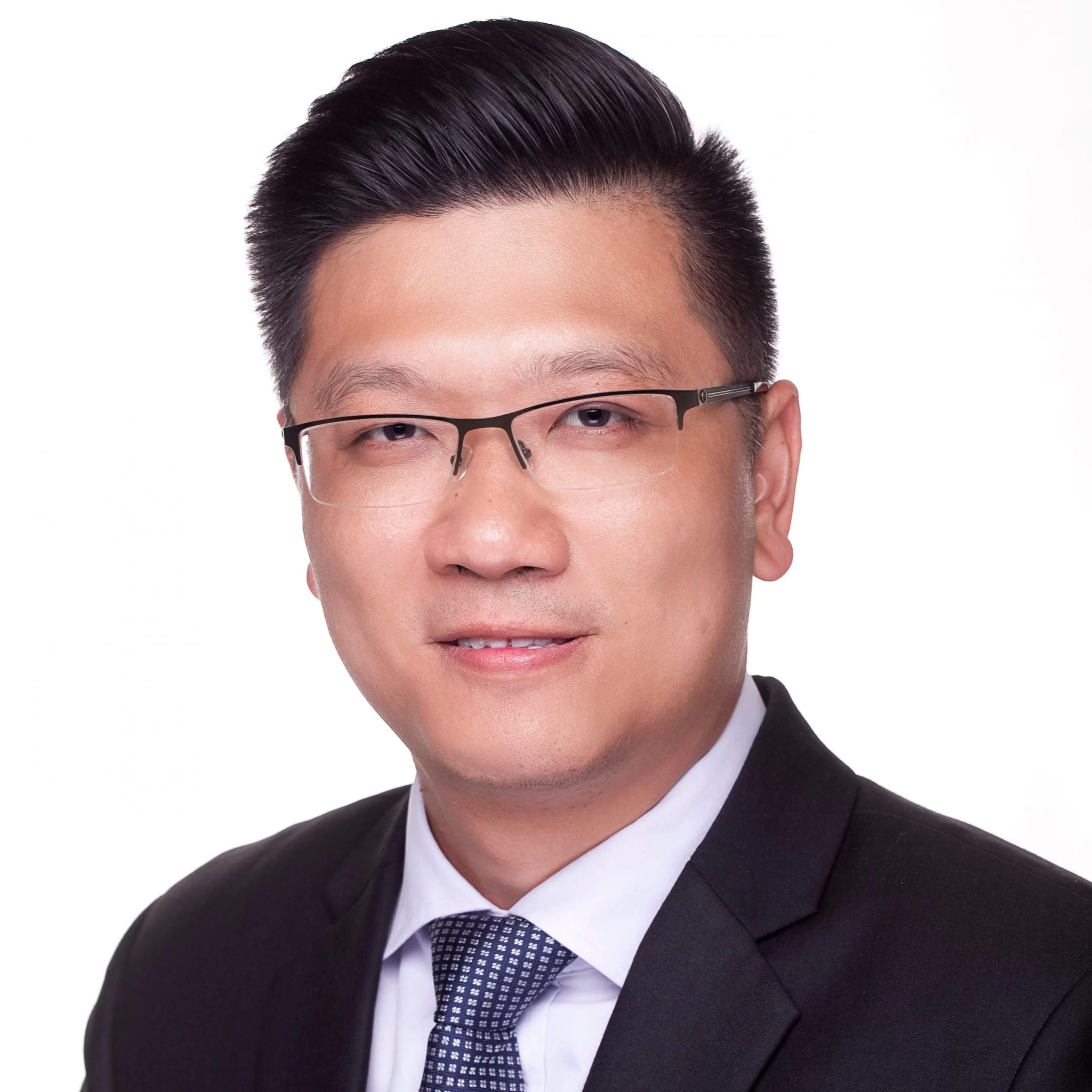 SHINE Children and Youth Services
Mr Lee Seng Meng is the Executive Director of SHINE Children and Youth Services. A registered social worker and Gallup-certified strengths coach, Seng Meng specialises in youth work, group work and juvenile delinquency. He is the first Asian to be certified as a Theft Talk Counselor in USA. Seng Meng is a founding member of Youth Work Association Singapore and the Chairperson of the Crisis Response Team (Special Committee) of Singapore Association of Social Workers. He is also an appointed member of the Social Work Accreditation and Advisory Board and serves on various national workgroups and committees to advance social work and youth work practices and standards.
Seng Meng has won numerous accolades. These included the Commissioner of Police's Individual Commendation Award in 2009 for outstanding work with youths-at-risk, South West District ComCare Social Service Award Winner 2009 and Social Service Institute's STAR Adult Educator Award in 2014 and 2020 for excellence in teaching. In recognition of his professional expertise and sector-wide contributions, Seng Meng has been appointed as a Social Service Fellow since 2016. In 2019, Seng Meng was conferred the Outstanding Social Worker Award by the President of the Republic of Singapore.
Seng Meng holds a Bachelor's Degree in Social Work from National University of Singapore and a Master of Business Administration from the Nanyang Fellows Programme, Nanyang Technological University.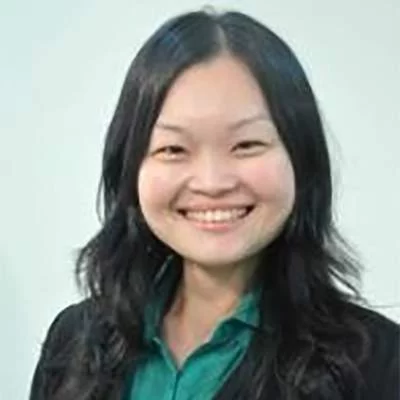 Senior Assistant Director
Fei Yue Community Services
Ms Iris Lin graduated from the National University of Singapore in 2003 with a Bachelor of Arts, majoring in Social Work and Psychology. In 2004, she obtained a Post-graduate Diploma in Solution-Focused Brief Therapy from the Brief Therapy Institute (Sydney, Australia). In 2007, Iris obtained her Master in Social Science (Counselling) from Edith Cowan University.
Iris is currently heading the Youth Services in Fei Yue. She has been actively involved in the youth programs and has strong ground experience working with youths, delinquents and their families since she joined Fei Yue.  She is an experienced speaker and facilitator for workshops. Her bubbly personality has led her to various public speaking and media interview opportunities. At the same time, Iris is also overseeing EIPIC (Early Intervention Program with Infants and Children) whereby the centre works with children with Special Needs.  Iris is involved with the planning and management of EIPIC such as casting vision and charting direction for the team. With her passion in Social Work, Iris has also been actively promoting the public understanding of Social Work, including the acceptance of all major media interviews and seminars.
In addition to enhancing the Social Services in Singapore, Iris also mentor and coach Social Workers and Counsellors from overseas. To date, she has been to Malaysia, Hong Kong, Cambodia, different parts of China such as Beijing, Changsha, Chengdu, Guangxi, Guangzhou, Chongqing and Sichuan to conduct trainings, seminars and courses for the local professionals. After the 2007 Sichuan earthquake, she also teamed up with Hong Kong Polytechnic University and travelled monthly into Wenchuan Yingxiu (Sichuan) to supervise and assist the local team of Social Workers in setting up Social Work system in schools.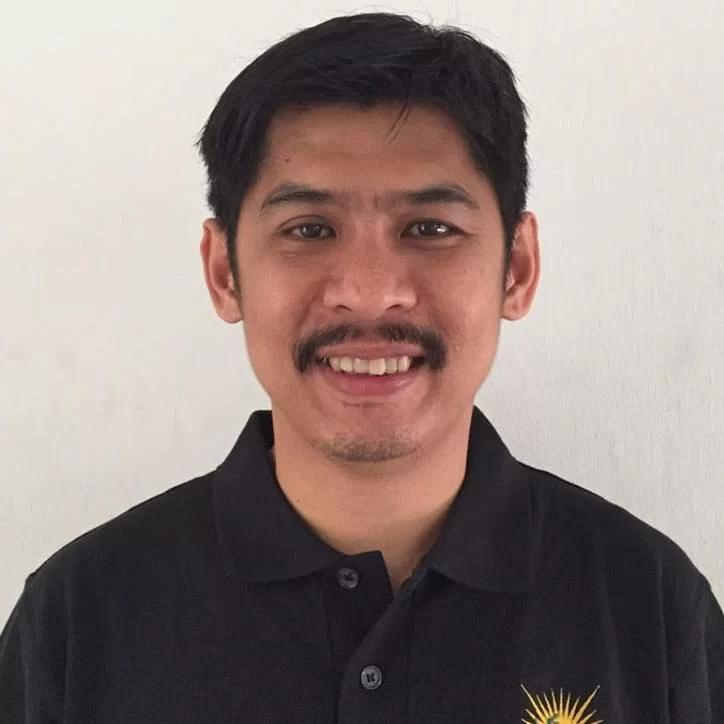 Youth Guidance Outreach Services
Mr Wilson Tan is the Executive Director of Youth Guidance Outreach Services and part of Mentoring Alliance Singapore (MASg), a ground-up initiative rallied aound the cause of mentoring in Singapore. He has been involved in supervising and mentoring youth workers in the youth work sector, developing their competencies in counselling, mentoring and coaching. Wilson is a registered counsellor, youth worker and coach with more than ten years of experience working with children-at-risk, troubled youths and their families.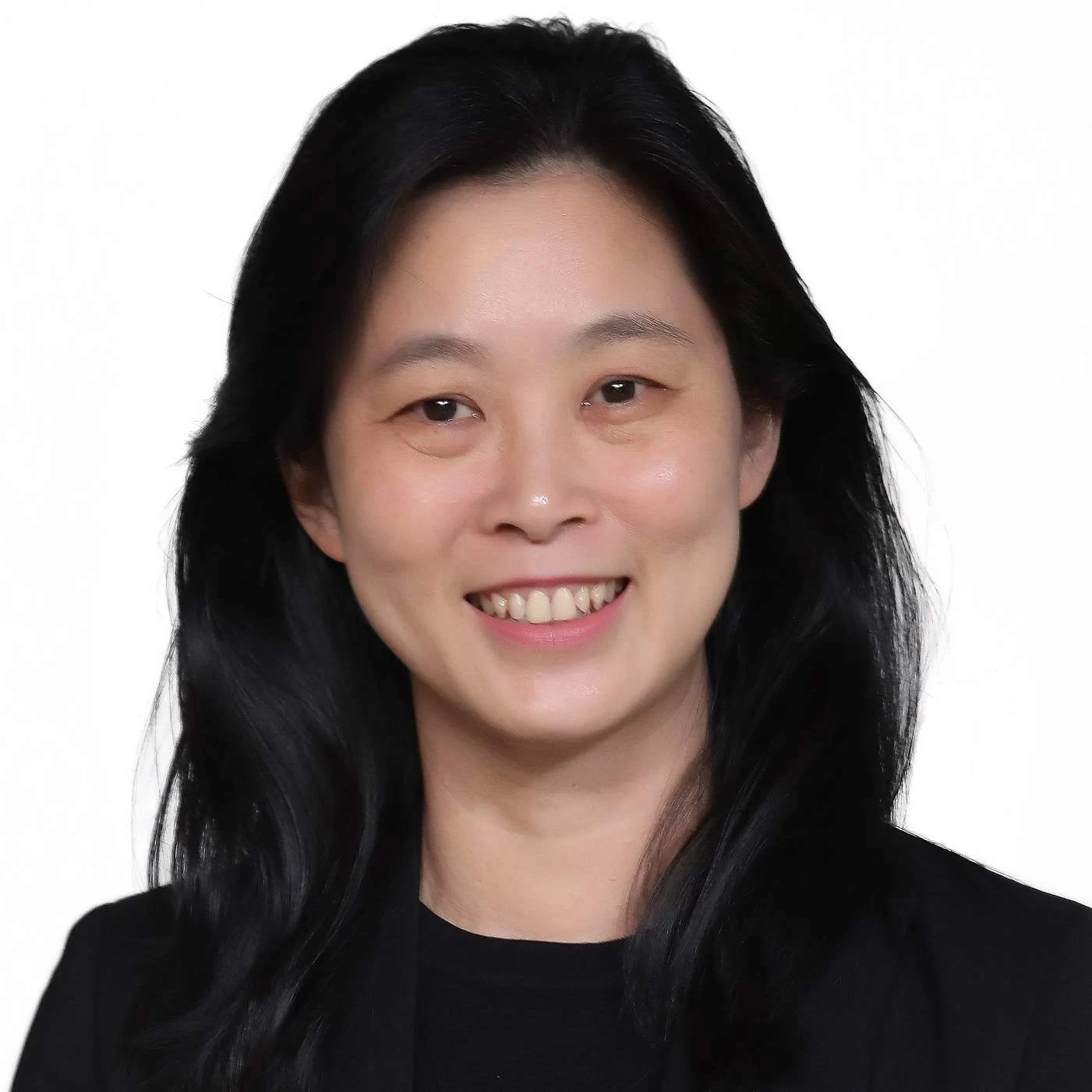 Mrs Anita Low-Lim is a Senior Director with TOUCH Community Services and she oversees the TOUCH Integrated Family Group that aims to provide resources and support to children, youth and families. She is also credited with the set-up of TOUCH's Impact & Research Department in 2017, which has enabled the organisation to articulate and measure the outcome and impact of its programmes, to lend greater credence to its work and accountability to its stakeholders.
Anita is a member of the Media Literacy Council (MLC), Singapore and also co-chairs the Youth Alliance for Mental Health, under the National Council of Social Service. She is also a guest speaker on cyber wellness issues at different UNESCO platforms and international conferences. In 2020, she was also invited to join a panel of experts for UNSECO consultation on cyberbullying.
In 2019, Anita was awarded the Tote Board Overseas Scholarship and completed the programme on Strategic Perspective on Non-profit Management in Harvard Business School.
In 2020, Anita was appointed a Social Service Fellow in recognition of her contributions to the social service sector.
Anita holds a Master in Social Sciences (Applied Sociology) and Bachelor of Arts Degree, both from the National University of Singapore.
Director, Ark of Hope Pte Ltd
Joe has been a youth work practitioner for the past two decades, specializing in working with children and youth in the social service sector. Joe enjoys the challenges and thrills of this work starting as a caseworker himself overseeing individuals, families and programmes to eventually pioneering the youth service of REACH Community Services Society (Singapore) for the last many years. Today, the youth service reaches out to an average of 800 individuals and families per month all across Singapore.
His training in social work helps to provide a systemic perspective to complex issues and problems. He is also trained in the Solution Focused Approach in therapy and coaching which helps to provide a unique way of  looking at individuals across the different spectrum of needs and  contexts using a good integrative approach of social work, therapy and coaching with young people. In his work, Joe has worked and collaborated with government agencies, community grassroots organisations, schools, other social service agencies and the corporate sector to bring about changes in people's lives. On 7th May 2021, Joe has been appointed as a Youth Work Mentor under the National Youth Work Mentorship Scheme in Singapore. Joe has also presented in various professional platforms both locally and internationally on the applications of the Solution Focused applications in social service, leadership and coaching. He is also the author of  "Youth Lenses" and a contributor to the following books "Solution Focused Practice in Asia, The Solution Focused Approach with Children and Young People and Solution Focused Practice Around the World".
Ms Zulaiha's passion is in the areas of organisational competency and preparedness, focussing on governance, planning, policies, human resources and systems. Having helped MENDAKI to achieve several awards in this area, she strongly believes awards are not for visual trophy but a way to benchmark the organisation against best-in-class standards and practices so that we can serve the community to the best of our ability.
It is with these sound organisational levers that she helped to oversee the setting up of MENDAKI's Future Ready Department in 2015 and the recent formation of the Youth Mentoring Office in 2019 to build a mentoring culture in the community under the ambit of a collaborative effort of MENDAKI, MUIS and PA-Mesra.
Pulsing the community to understand their needs and reaching out is an important last-mile bridge connecting the community to good programmes as programmes need to be meaningful to the people using it. Zulaiha oversees MENDAKI's outreach efforts through the satellite centres at the heartlands and youth spaces at the ITE colleges.
She is currently serving on the Board of the Films Appeal Committee (IMDA), Total Defence Award Evaluation Board (SAF), Adult Probation Case Committee (MSF) and the Programme Advisory Committee (Wisma Geylang Serai). Previously, she served on the Board of the Taskforce on Upstream Measures for Prevention of Child Abuse (MSF), PPIS Family Therapy Institute Advisory Committee, CREST Secondary School Board and Media Literacy Council (IMDA).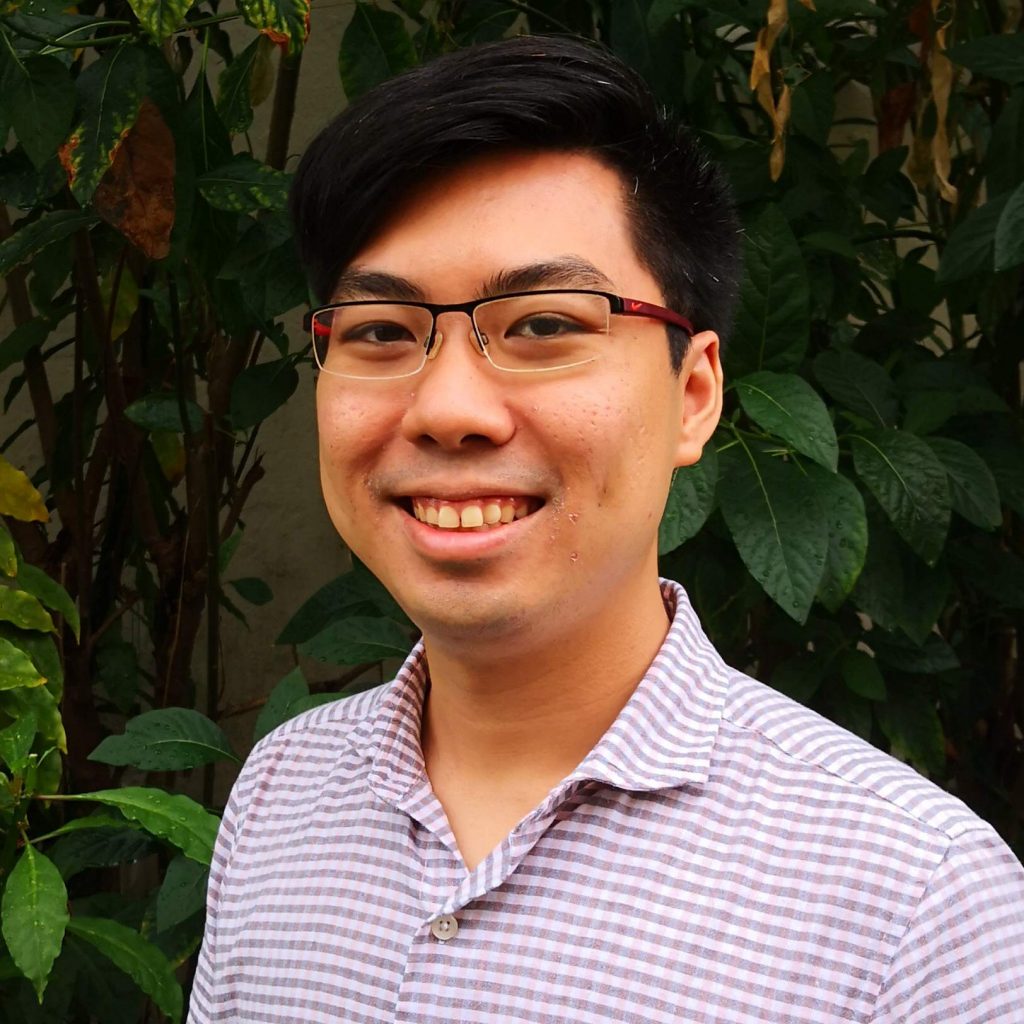 Lutheran Community Care Services
Mr Justin Mui is Executive Director of Lutheran Community Care Services and has been working with youth at-risk and in-risk since 2007. Believing that relationships are the conduit for transformation, Justin has created safe spaces for youth and families to have conversations that matter. These also include peacemaking amongst residents-in-conflict, rebuilding communities of care for ex-offenders and addressing school bullying by widening the circle of support. As an advocate for Restorative Practice, Justin believes that civil society can be strengthened when people are provided opportunities to have the 'missing conversation', to talk about what matters most in building and sustaining relationships. He is also Board Chairman of SteppingStones Pte Ltd, a social enterprise that helps facilitate child adoption through matching prospective adoptive parents to break the hurt cycle for children desperately in need of a loving and nurturing home.
Associate Professor & Programme Leader
Singapore Institute of Technology
Dr Jiow has lectured and trained over 40,000 students, parents, government officials and leaders on new media topics, both locally and internationally. His research looks into the impact of media on the family, cyber wellness and cybercrime, and he has presented academic papers on parental mediation, video gaming and gamification. Prior to obtaining his PhD, Dr Jiow helped set up Singapore's first Cyber Wellness Centre in 2006 and was also involved in developing a body of cyber wellness values, ethics and best practices, to promote cyber wellness in schools, and was known as a pioneer of the cyber wellness movement in Singapore. Dr Jiow currently serves as a member of the Films Consultative Panel (IMDA) and Media Literacy Council (IMDA).
For more information: https://www.singaporetech.edu.sg/directory/faculty/hee-jhee-jiow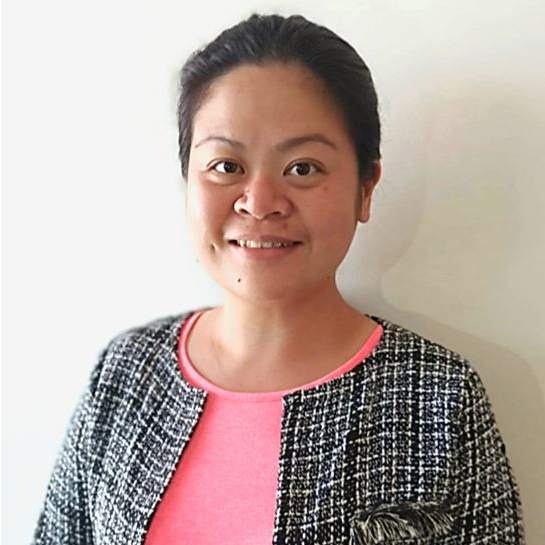 Senior Assistant Director
Singapore Prison Services
Ms Angeline Tay is the Senior Assistant Director of Correctional Rehabilitation Services (Reformative Training) with Singapore Prison Service and oversees the intervention team of a full range of rehabilitation service. She conducts clinical supervision, training and undertakes resources, fiscal management and staff development of the service.
Graduated with an Hons Degree in Psychology, Angeline obtained a Post Graduate Diploma in Solution Focused Brief Therapy in 2008 and completed her Master in Counselling in 2010. Angeline had been working with the offender population since 2006. She began to work with young offenders serving a Reformative Training sentence in 2010 and had experience in advancing the rehabilitation services for them. In recognition for her contribution in this area, Angeline was awarded the Commissioner of SPS's Individual Commendation Award in 2016 for implementation of the rehabilitation regime for RTs. In pursuit of enhancing her clinical supervision capabilities, Angeline also completed Graduate Diploma in Clinical Supervision in 2020.
Angeline is passionate in advancing the work with RTs through training and enhancing stakeholders collaboration.
Singapore University of Social Science
Mr Nicholas Gabriel Lim is the Vice-President of Youth Work Association (Singapore). He is a registered psychologist, and a member of the Singapore, Australia and American Psychological Associations. Nicholas is also a Certified Adventure Therapist, a Choice Theory Certified Reality Therapist, Instructor, and Supervisor, a Certified Therapeutic Behaviour Management Consultant, and a member of the Institute of Coaching at McLean, Harvard Medical School Affiliate. He is a youth mentor with AdvisorySG and Voices of Asia, and a clinical supervisor to young budding psychologists.
Nicholas is an advocate for mental wellness, especially in youths and young professionals. Nicholas has a big heart for young people. He started working with at-risk youths in the earlier part of this career, and gradually move towards training and consulting with parents, leaders, organizations and the government on engagement with the youths.
He has delivered many keynotes at various educational institutions, and sat on government advisory councils, like the Media Literacy Council, to assist in engaging the young more meaningfully. In recent years, he developed a game to help young professionals strategically design their careers, and a programme for gamers who are highly dependent on gaming to help them achieve greater mastery over their personal well-being and success.
Nicholas used to be with a charity organisation, then moved into private practice and after that entered the public service, before joining academia. In his free time, Nicholas enjoys watching a good movie and doing outdoor sports. He is someone who enjoys the adventures in life and the many opportunities it brings. He strongly believes in making time for reflection to consolidate life lessons and experiences, and applying it back to life.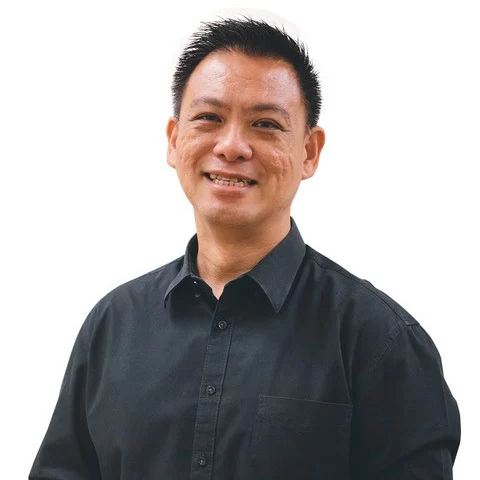 Mr Tony Leong is the Director of Youth Work at CampusImpact and has worked with children and families for more than 10 years. As an ACTA-certified trainer specialising in topics of Mental Health, Suicide Intervention, Stress Management, Psychological First Aid and Crisis Intervention, Tony has trained various stakeholders through experiential-based interventions. With younger clients, Tony uses Solution-Focused Brief Therapy (SFBT) and Choice Theory Reality Therapy (CTRT), through storytelling, adventure-based interventions and strengths-based concepts. He also oversees programmes at CampusImpact, ensuring strategic objectives are met.
Halogen Foundation Singapore
Mr Sean Kong is the Chief Training Officer of Halogen Foundation Singapore. He was the CEO from 2013 to 2014, forming new programme partnerships with Growing Leaders (Habitudes®) and The Network for Teaching Entrepreneurship to further extend Halogen Foundation's impact in and through Singapore schools. Towards the end of 2014, he decided to focus on his passion area of youth training and development and moved himself out of the CEO role so he can dedicate his energy towards training and programme delivery. As the Chief Training Officer, he oversees curriculum and programme design, research in youth trends and consults with schools to help them achieve their student leadership development goals.
Coming from a heritage of educators, Sean carries on a passion for youths and education. Having been in the training and development industry since 2008, he has spoken to over 50,000 youths and 2,500 educators across multiple topics and platforms. Prior to Halogen Foundation, Sean spent four years in the youth training industry that spanned across indoor workshops, outdoor experiential learning camps, and overseas service-learning trips. He has spoken and trained on topics of youth leadership, personal effectiveness, study skills, and sexuality education using both indoor and outdoor platforms.
Head, Singapore Girls' home
Ministry of Social & Family Development
Ms Irene Cheng has had more than 2 decades of experience in working with Youth-in-risk.  She previously graduated with an honours degree in Social Work from the National University of Singapore.  She started her career as a Probation officer and has worked with diverse groups of youths from all backgrounds.  Amongst her experience, she played a key role in setting up the diversionary measures in Singapore, diverting at-risk youths from the judicial system.  She also previously headed the rehabilitation unit in the Singapore Boys' Home.
Irene is currently heading the Singapore Girls' Home.